Welcome to the homepage of NYC based singer / songwriter  Erich Collins Carey - a modern day troubadour bringing live rock'n'roll and americana music to the East Coast of the United States and beyond. ECC performs as a solo artist and backed by his band The Constituency in NYC in both original music and cover formats.
Check out footage of ECC & The Constituency LIVE on Bleecker Street in NYC from February 2023:
For background see this brief bio of ECC talkin' about making music during his appearance on Bridgeside LIVE (a live format streaming show based in Brooklyn, NY):
Also NOW available is ECC's recent single "Odd Years" launched for the very odd times of 2021, available on Bandcamp with full backstory here and also now on all major streaming services (all links @ ECC Hearnow). The song is a reflection on ECC's time bringing positivity to his NYC community through music during quarantine and featured on WFUV 90.7 FM's New York Slice!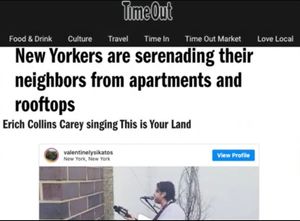 ECC and the Constituency hope to build on recent momentum as the world starts to reembrace live music. With Washington D.C. outfit, the Rock Creek Kings, ECC won the WEHM Radio (92.9 & 96.9 FM in the Hamptons) Real Band Battle in 2019 earning a featured slot at the Great South Bay Music Festival in the summer of 2019 alongside WAR, America and the Edgar Winter Band.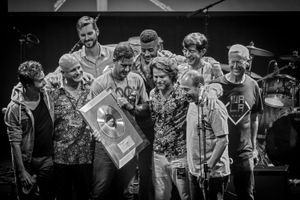 In September of 2019 Rock Creek Kings also won Washington, D.C.'s coveted Law Rocks Battle of the Bands at the world-famous 9:30 Club.  In late 2019 ECC relocated back to his native NYC and was just on the verge of stepping out with The Constituency for a gig at NuBlu on NYC's Lower East Side in April 2020 when the gears of the city came to a grinding halt... The Constituency has come roaring back however in 2023, playing regularly in NYC and beyond.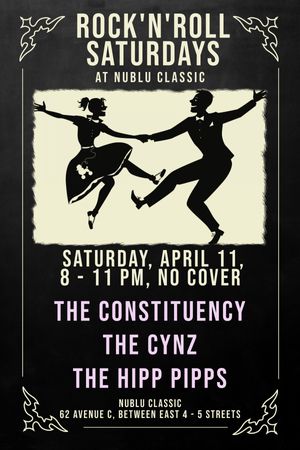 Original ECC music from his 2013 album "Could've Gone Either Way," produced by Grammy-award winner Matt Shane, is available to stream on this page and also available on Spotify and Apple. All album artwork is also available right here on the webpage. 
Thanks for listening my friends! Stay safe out there and look forward to sharing some good music with you. Til the next tune... 
ECC
#StopHate