The Constituency
Frontman Erich Collins Carey's backing band The Constituency is a powerhouse of its own, with roots deep in the New York City music community. The band brings together a diverse set of influences, a dedication to quality songs, an enthusiasm for live performance and a belief in the power of channeling positivity to bring people together through music. In addition to ECC, meet the Constituents...
Dan Purdom
Founding Constituent Dan Purdom is the bedrock of the Constituency. To know Dan's music is to love Dan's music. A journeyman in his own right, Dan first connected with ECC when the two partnered up on a road trip stop in Denver to play then recently composed ECC original "NorthStar" in 2003. Through many years, states, songs, gigs and stories later, Dan is still bringing his energy to original ECC music. Though Dan is principally behind the keyboards, Dan's instrument of choice is whatever's close at hand (piano, organ, banjo, djembe, melodica, omnichord and xylophone... to name a few). His ever capable instrumentation and dynamic stage presence give The Constituency its color and character. When not playing with The Constituency, Dan has a seat in venerable NYC funk orchestra We Thee Funk. 
Jessie Cartagena
Tokyo native and Constituency bass player Jessie Cartagena, brings a world class vibe to a New York City band. A veteran NYC performer and former Saturday night resident at the Opry City Stage in Times Square with band the Nashville Attitude (pre-Covid), Cartagena is well-versed in a wide variety of styles and sounds-- from Americana to country to folk to funk to blues to rock to whatever the song calls for. When not playing with The Constituency, Jessie is a core member of blazin hot Brooklyn-based #RockEnEspanol outfit Cartagena The Band. 
Rob Robles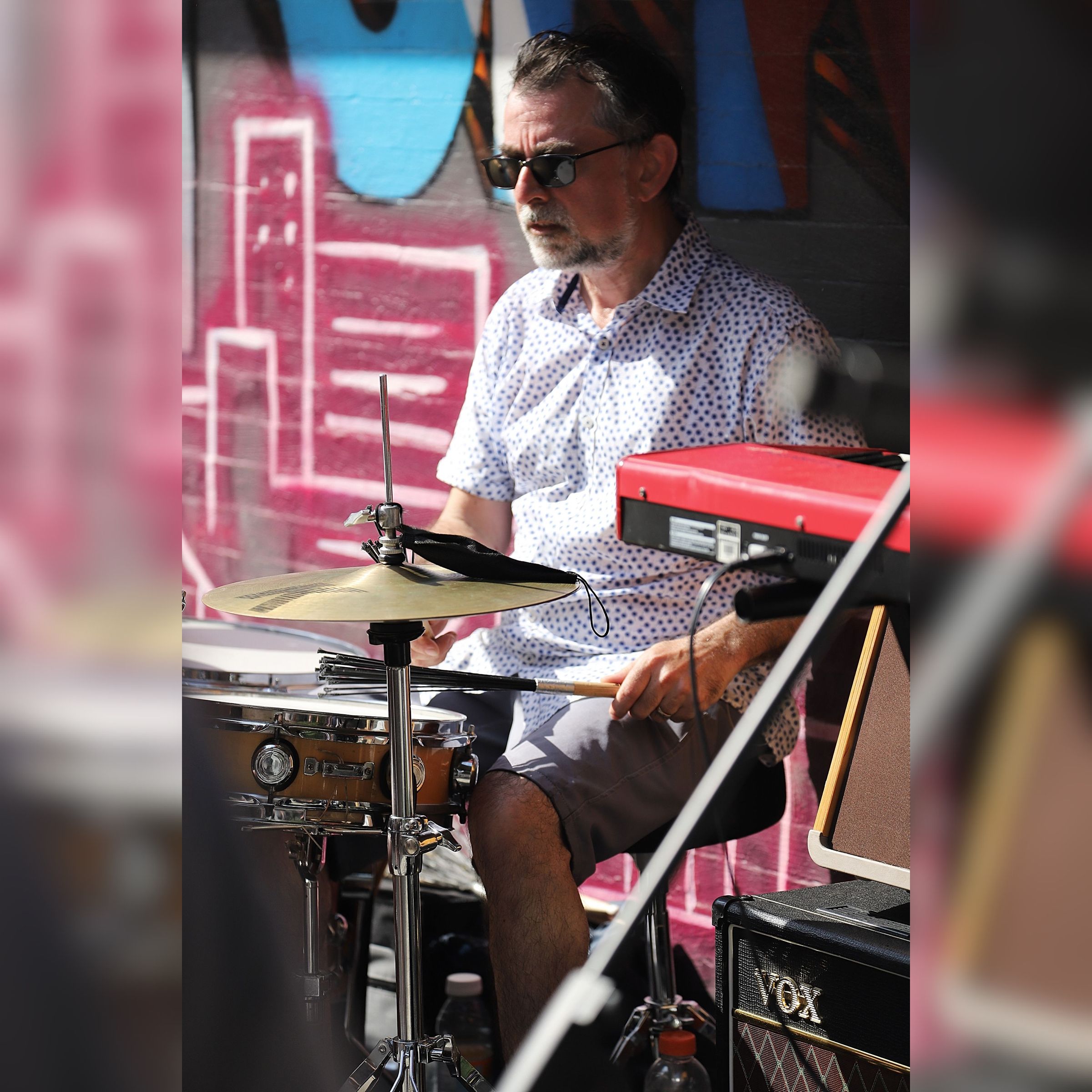 Rob is an accomplished, talented  drummer and has shared stages with  Blues Traveler, Phish, Dave Matthews Band, The Allman Brothers Band, the Wallflowers, The Spin Doctors, David Gray, Matthew Sweet, Warren Haynes  and many others while touring the country with his former band "The Other Half." Rob befriended Erich and Jessie at local NYC guitar shop Brothers Guitars.